Intimate concert will cap day-long Live Auction Celebration at Meadowood Napa Valley
The Napa Valley Vintners (NVV) has announced that singer-songwriter and soul musician Leon Bridges will perform a private concert for Auction Napa Valley guests on Saturday, June 3. The intimate show will be the highlight of the after-party at the Live Auction Celebration at Meadowood Napa Valley.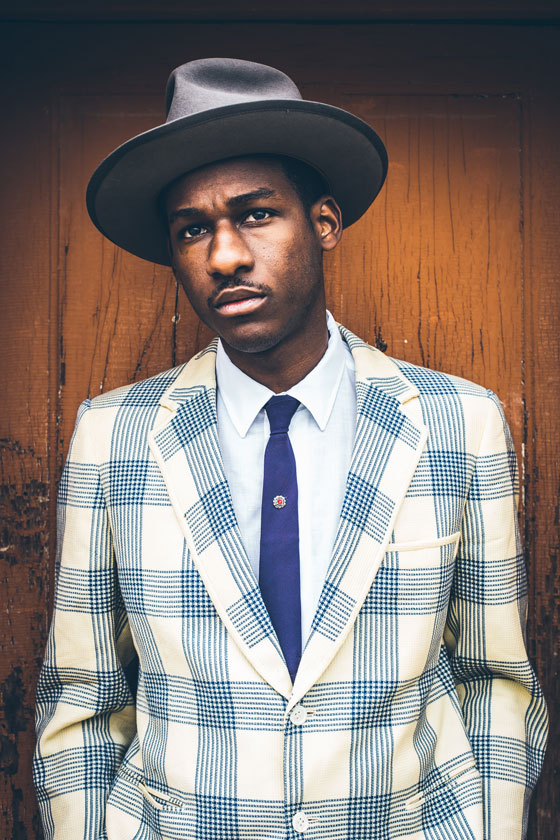 Auction Napa Valley is the NVV's annual community fundraiser, hosted in the iconic wine region since 1981. Proceeds benefit community health and children's education nonprofits. The weekend-long event features Napa Valley wines, time spent with the people who make them, a taste of the region's creative cuisine and the chance to bid on rare collections of Napa Valley wines and experiences.
This year's Auction Napa Valley honorary chairs are Francis, Eleanor, Sofia, Roman and Gia Coppola of Inglenook. Each family member is planning one of the weekend's events and Gia Coppola is organizing the Saturday night after-party. Bridges is performing at Ms. Coppola's invitation and his appearance is being coordinated by BottleRock Presents of Napa.
"I'm very excited to collaborate with Leon on the Auction Napa Valley after-party," said Ms. Coppola. "We really want to provide a special and memorable experience for our bidders and guests. In turn, their donations will help tens of thousands of people by funding health and education nonprofits in the local community."
Other 'must-attend' elements of this year's Auction include the al fresco Live Auction Dinner, also on June 3, which is being prepared by Francis Coppola himself. On Friday, June 2, the Napa Valley Barrel Auction, taking place at the historic Inglenook estate and under the direction of Eleanor Coppola, will feature more than 100 lots of Napa Valley wine futures for tasting and bidding. Also debuting that day will be The Pavilions at the Napa Valley Barrel Auction, a unique wine and food pairing experience.
The 26-year-old Bridges, a Fort Worth, Texas native and Columbia Records artist, released his soulful debut album, 'Coming Home,' in June of 2015 to critical and public acclaim. "I'm not saying I can hold a candle to any soul musician from the '50s and '60s," Bridges says, "but I want to carry the torch."
Tickets for Auction Napa Valley are now on sale at auctionnapavalley.org. The VIP Auction Napa Valley Experience, the Complete Auction Napa Valley Experience and the Live Auction Celebration packages all include the after-party and Bridges' performance.
Since 1981, Auction Napa Valley, the Napa Valley Vintners' (NVV) annual community fundraiser, has utilized the worldwide reputation of Napa Valley wines and the scenic beauty of the region to enhance the health and wellbeing of the Napa County community. To date, the NVV has invested $170 million from Auction Napa Valley proceeds in local nonprofit organizations. Learn more at auctionnapavalley.org.

The Napa Valley Vintners nonprofit trade association has been cultivating excellence since 1944 by inspiring its more than 525 members to consistently produce wines of the highest quality, to provide environmental leadership and to care for the extraordinary place they call home. Learn more at napavintners.com.